Biographies
Angela Henckel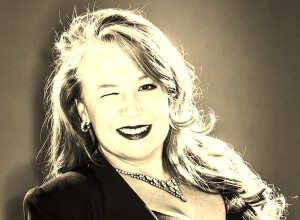 Since leaving the Royal College of Music Angela Henckel has enjoyed a varied career ranging from singing Gregorian Plainchant to Musical Theatre and from Baroque recitals to contemporary Rock opera. Angela has given performances of St Matthew Passion with Roger Norrington, Dido and Aeneas in Japan with the Purcell Quartet, has toured Canada with Schola Gregoriana of Cambridge, Israel with the Kibbutz Chamber Orchestra and Germany and Spain singing St. Matthew Passion with the English Concert.
She has also appeared at many of Britain's major concert venues and festivals, including the Wigmore Hall, the Queen Elizabeth Hall, St. John's Smith Square, St. James' Piccadilly, St. Martin's-in-the Fields and the Symphony Hall Birmingham, most recently giving performances of Mahler's 4th Symphony and Mozart's C Minor Mass.
Opera performances include Susanna, Le nozze di Figaro; Despina, Cosi fan Tutte; Blonde, Die Entführung aus dem Serail; for Handmade Opera: Zerlina, Don Giovanni; the world première of Colin Hodgett's She-Fox of Shinoda Japan. British première singing the title role in Hindemith's Sancta Susanna and Thisbe in Boyce's Pyramus and Thisbe: Dirindina in Domenico Scarlatti's La Dirindina: Don Ettore in Haydn's La Canterina for Opera Restor'd at the Linbury Theatre, Covent Garden and She in Loves Labyrinth at the Wigmore Hall. Angela has recorded Jubilee by Cole Porter for BBC Radio 4 and has appeared on BBC Radio 3, Capital Radio and Carlton Television.
Angela is in great demand as a recitalist and cabaret artist, and has performed at the Purcell Room and for many music societies and festivals and parties throughout the UK. Angela sings with the Choir of St. George's Hanover Square and is a soloist on a disc of Christmas music recorded by the choir.
Angela Henckel sang with sustained warmth and beauty as Isolde – Guardian
Angela Henckel has a beautiful soprano-oily, husky undertones easy upper register – Opera Magazine
Christopher Gould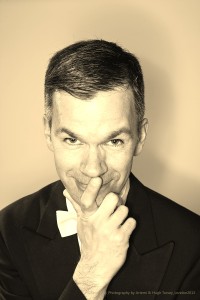 Christopher Gould read music at Clare College, Cambridge before taking up a scholarship to the Royal Academy of Music to study accompaniment with John Streets, Malcolm Martineau and Gareth Hancock, supported by The Countess of Munster Musical Trust. On graduating he was awarded the Her Royal Princess Alice's Prize for outstanding contribution to the Royal Academy of Music and in 2001 he was made an Associate. He was the first young pianist to receive an award from The Geoffrey Parsons Trust in 1996; this was followed by the first prize in the two most prestigious accompaniment competitions: the Gerald Moore Award (1998) and the Wigmore International Song Competition (2001).
Christopher divides his time between a busy recital career and freelance vocal coaching. In the UK he has performed with such artists as Sarah Walker, Ann Murray, Lorraine Hunt Lieberson, Roderick Williams and Geraldine McGreevy at the Wigmore Hall, St Johns Smith Square, the Purcell Room and on BBC Radio 3. Concerts abroad have included recitals at the Aix-en-Provence Festival, the Opera House in Lille, and in Italy, Israel and Japan.
Christopher has released several discs as both sound engineer and pianist. His broad discography includes song recordings with Daniel Norman, Roderick Williams, William Towers and Catherine Wyn-Rogers. Most recently released are Sonnets, a disc of songs by Britten, Liszt and Dankworth with Daniel Norman, Glorious Quest, an album with Rodney Earl Clark featuring hits from the Golden Age of Broadway musicals, and A New Dawn with Tarsha Cole and Alla Kravkuch, featuring songs in German, French and Russian which bring new hope for 2021.
Two further discs are to be released in 2021: Christopher joins forces with tenor Norbert Meyn, pianist Danny Driver and cellist Gemma Rosefield for a premier recording of works by the neglected composer Robert Kahn; and, on the lighter side, a disc of cabaret and show songs with Thomas Barnard and Angela Henckel will evoke a bygone era of wit and warmth featuring Flanders & Swann, Tom Lehrer, Cole Porter, Noël Coward and Ivor Novello. Future plans include concerts with the Lammas trio and the launch of a new song recital series in Hertfordshire.
www.christophergould.com
www.lammastrio.com
www.themyriadsong.com